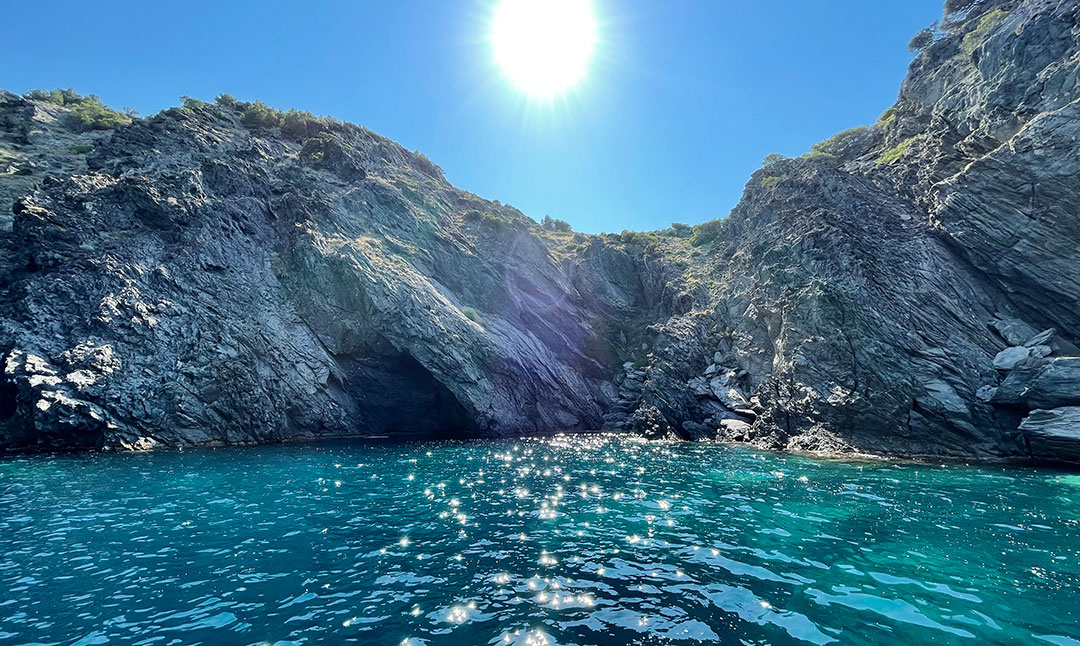 The racó de les Orenetes, is an inlet in the rocks that is located just to the right of the entrance to Cala Tavallera. It is a very small site, with a deep anchorage in its central area that decreases as you get closer to the interior wall. Anchoring in the shallower area is not complicated, but you have to bear in mind that it is a rocky bottom made up of large stones with many holes, which means that we will hook up easily, but depending on the turns of the boat and our luck, we will cast our anchor easily too… But it is not worrying, since it is not usually at great depth and with a couple of descents diving we will remove the anchor without problem.
Due to its dimensions, very few boats fit, which guarantees a lot of tranquility throughout the summer.
As a curious note, the name comes because inside there is a small cave, nothing deep, but that always houses swallows' nests, providing during some time slots a singular spectacle, when the birds go out to look for food for their young and make flights really acrobatic to hunt insects.
If you do not want to anchor, we believe that it is an idyllic place to make a stop to watch the show before heading to a nearby cove.
To get there from Cadaqués, you have to navigate for about 25-45 minutes, depending on the boat, skirting the entire Cap de Creus natural park and entering the bay of Golfet heading to its western area.
Latitud / Longitud:
42.334542895179716, 3.262281181962703
Fondo:
Roca y posidonia
Pesca:
Prohibida la pesca submarina