ABOUT

Cadaques Boats, the best option to rent a boat

Cadaqués Boats is the pioneer company in boat rentals on the Cap de Creus area.

Cadaqués Boats professional team will deliver to you daily your rental boat
in perfect working condition and cleanliness and will indicate the creeks and beaches on the Cabo de Creus area.

Cadaqués is an eminently pedestrian town. We suggest you draw your vehicle on the recommended parkings at the entrance of the Village.

ORIENTATION OF THE BEST SPOTS
LOCATION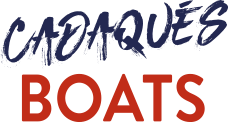 Carrer des Pianc, 25, 17488 Cadaqués
Girona
lat. 42.287949582259714
long. 42.287949582259714
Tlf:615 419 199 – 637 874 741
Mail: info@cadaquesboats.com